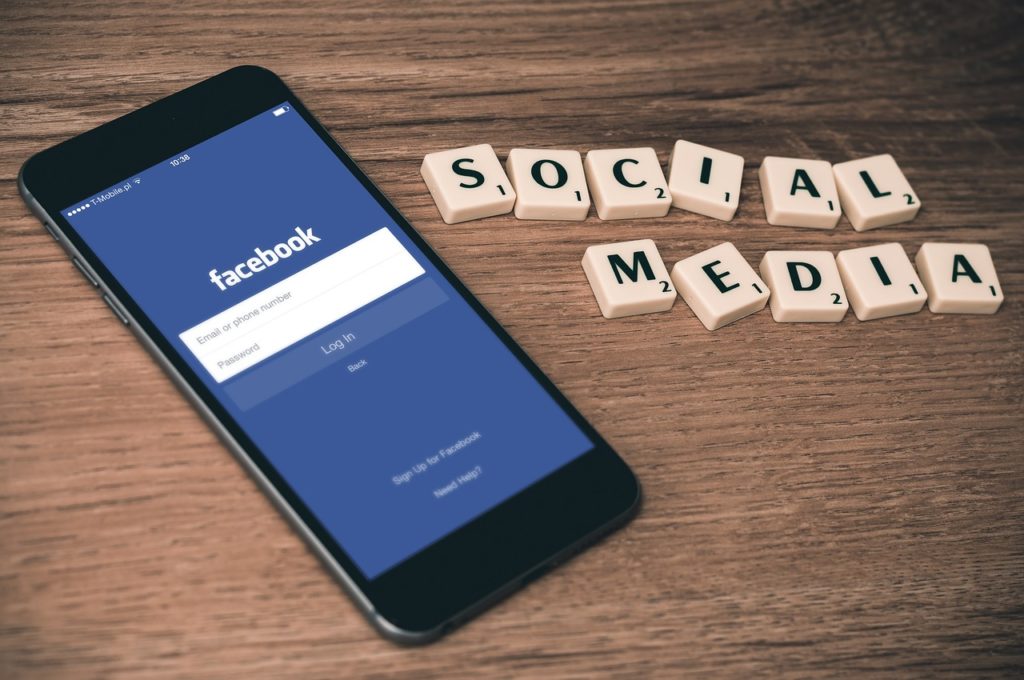 In part 3 of How to Market Your Business Online to Find More Clients, we're going to cover social media.
These are some older stats, so you can be sure that the numbers have increased significantly since then.
In 2012, Yola reported that 69% of consumers were more likely to use a local business if it has information available on a social media site. I know this is true for me. I check out most businesses online before I visit them. If they don't have an active social media account, and especially if they don't have one at all, I may feel like they aren't up with the times and don't care about their customers. This may be a really unfair judgement, but I'm sure I'm not the only one who has had those thoughts cross their minds.
In fact, Small Business Can said that 59% of social media users think companies who use or are active in social media seem to be more approachable.
The truth is, we're not only living in an online world, we're living in a social media world, and according to Vocus, 85% of customers expect businesses to be active in social media.
In 2011, it was reported on Hubspot that 41% of B2B companies and 67% of B2C companies have acquired a customer through Facebook. I wish I had found a more up-to-date statistic to compare because I am sure those percentages are much higher now. I have acquired many clients through Facebook.
As of 2011, the number of marketers who said Facebook is "critical" or "important" to their business had increased 83% in just 2 years. (Source) That is huge – 83% in just 2 years!
In 2012, State of Inbound Marketing said that 80% of US social network users prefer to connect to brands through Facebook. This is true for me, but I spend a lot of time on Facebook.
However, InboundWriter.com found that LinkedIn generates more leads for B2B companies than Facebook, Twitter or blogs individually. Yet only 47% of B2B marketers say they are actively using LinkedIn vs. 90% on Facebook.
What social media platforms you focus on for your business really depends on who your target market is and where they hang out. You really need to know this to make sure you're spending time and money in the right places. You can't just go by what works for somebody else or some other business. You might love Facebook or Twitter, but if your target market isn't spending time there, you're not going to reach those people and see results from your efforts.
For my business, I find I get the best results from Facebook and LinkedIn. Depending on your business, you might get the best results from Twitter or Pinterest.
You need to optimize your social media accounts to reach and connect with your ideal clients, offer value (ex. tips, blog posts that link back to your blog, etc.), build the 'know, like trust factor', and be social with them so they consider you a friend and trusted resource.
Not only can you create a trusted relationship with potential clients and customers through social media, but SEO.com revealed that 70% of small businesses are using social media to improve their search engine optimization.
For those of you who are unfamiliar with that term, this means how easily you are found in the search results when somebody Googles (or searches) for any terms that are related to your business. If somebody is specifically looking for a product you sell, if they have a question about a problem that you can solve, if they want to learn about something you teach, or even if they are searching specifically for your business but they don't know your website, you want those people to be able to find your website easily, without having to scroll though pages of search results.
How can social media help you rank higher or more often?
Your Facebook page, your Twitter profile, your LinkedIn profile, your Pinterest account, your YouTube account, etc. are all searchable, both on the actual social media sites and through the search engines. Your accounts will register in the search engines, which should also link back to your website.
If you're sharing blog posts and videos that link back to your website, you are specifically sending people back to your website and creating more of those quality links. If people share your social media posts containing these blog posts and videos, you will reach more people and send more people back to your website. This content may also show up in the search engines.
If you have social media share buttons available on your website's blog posts, people have the opportunity to share what they like on their favorite social media sites. This gives you more exposure, but it also tells search engines such as Google that you have quality content that people want to see.
Don't forget that you can also use social media to grow your email list! You can promote your free gift and events to your audience both for free and through paid advertising that is targeted to the exact people you want to reach. This means that you have increased access to these people and you can contact them directly by email, as you continue to educate them and invite them to work with you or take action on your offers.
Conclusion
In conclusion, find out what social media sites your target market is spending the most time on. Those social networks are where you may want to consider focusing most of your efforts on. Share quality content that educates and links back to your website, make sure your social media networks are linked to your website, make sure your blog posts have social media share buttons so your readers can easily share with their friends, and use social media to strategically grow your email list.
If you hate social media, you don't understand it, or you just don't have time to be bothered with it, you really need to consider hiring a social media manager or virtual assistant to get you set up, create the content for you, and help create that 'Know, Like, Trust Factor' on your behalf. In this age of social media, if you continue to ignore your target market on social media, you may be losing out on significant business growth and profit, while your target market is drawn to your competitors who are reaching out to them, communicating with them, educating them, and making them feel special.
If you need help getting set up on social media, you would like to create a consistent social media presence, and you would like help to grow your email list, CLICK HERE to set up a Complimentary 30-Minute Discovery Session with me and we'll come up with a plan for your social media success.