Enter, the sales funnel.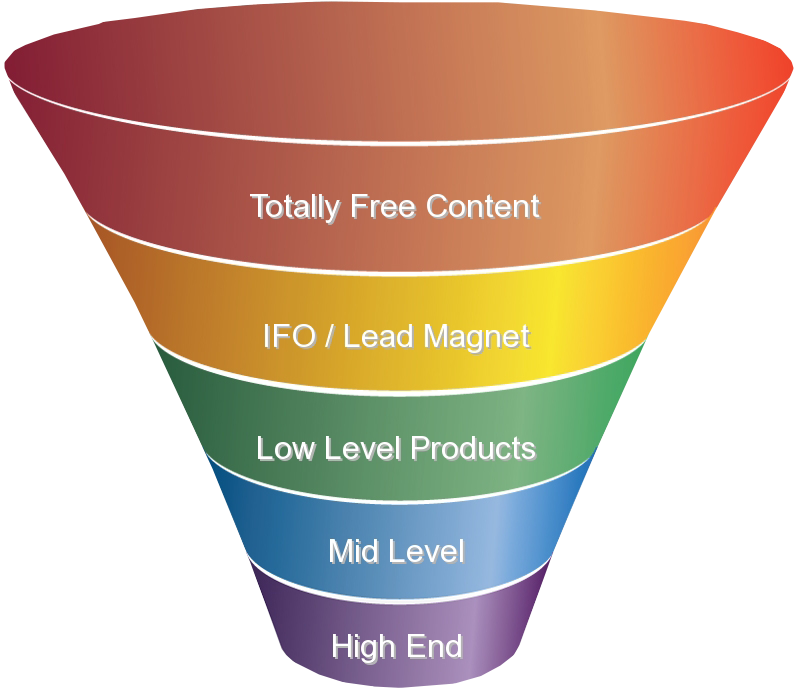 You've probably heard of it. In fact, you're probably fully immersed in some sales funnels right now. If you've ever signed up for a free webinar, you're in a sales funnel. If you're receiving emails from anyone on a regular basis because you subscribed to a mailing list, you're in a sales funnel. And if you've ever purchased anything online, you're in a sales funnel.
You may even have a few sales funnels of your own. If you offer a free incentive on your website, that leads to your sales funnel.
The problem is, too many online business owners–coaches and service providers specifically–don't make good use of this opportunity. They have a sign up form because "everyone" says you must be building an email list.
But that's where it ends. You collect addresses, and maybe you email them occasionally, but the reality is…
Your Email List is Not a Proper Funnel,
And It's Likely Not Doing Its Job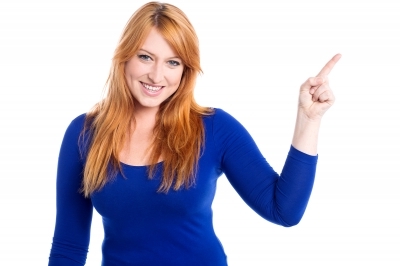 Here's why. Most of us simply don't know how to create and maintain a proper funnel. What's more, as service providers and coaches, we mistakenly think that a sales funnel is only useful when you sell a product. Our focus is on providing a service, so how can a funnel possibly work?
I'm here to tell you that, when properly set up and monetized, a sales funnel can take your coaching business from lackluster and struggling to 6- and even 7-figure range.
The key is to know what exactly goes into a proper funnel–and what to leave out.
True, it all starts with your mailing list, but that is just the beginning. Without the critical components and proven structure, all those email addresses you're collecting are not earning you money–they're costing you.
The Anatomy of a Profitable Sales Funnel
At its very basic level, a sales funnel is simply a series of web pages and emails that:
Entices

a reader to

subscribe

to your mailing list so you can continue to build a relationship with them
Encourages subscribers to

engage

with your content
Presents

relevant, timely

offers
Turns curious readers into

loyal customers and fans
If your funnels are already accomplishing those four goals, you can stop reading right now.
But I'm guessing that's not the case, because very few coaches and consultants get this right. Those who do are shouting from the rooftops about their incredible successes and time freedom.
If that's not you, then keep reading, because I have a solution to your funnel woes…
Introducing Rock Your Profits with Easy,
Fabulous Sales Funnels
This 4-week course is designed especially for coaches just like you who are looking for more freedom, higher profits, and–most importantly–loyal clients who return again and again.
It walks you step-by-step through the process of setting up and painting the 3 most important funnels in your business, so you can put your sales process on autopilot and get back to doing what you love: coaching.
Each week you'll receive a PDF module, an exercise worksheet, and a checklist to help you keep track of what you've learned or completed!
Only $147 CAD

Here's how each module breaks down, so you can see exactly what's involved in putting a proper sales funnel system together in your business.
Module 1: Getting Started with Your Own
Fabulous Sales Funnels
To start with, we go back to basics and cover everything you need to know about sales funnels and how (and why) they work. You'll quickly discover…
A top-down look at sales funnels–get this basic format right from the start or you'll only be throwing money away (and if you're the coach who is collecting email addresses with no proper follow-up, you already are!)
How to get your leads and prospects to self-qualify–so you don't have to waste any more time with those who can't (or won't) buy your coaching time.
The critical differences between leads, prospects, and customers–and where each is when it comes to building your funnel.
3 types of funnels–every profitable business makes use of all three. Here's how they can work together in YOUR business.
How a content marketing funnel can feed your business–this works for every business model, but sadly, many coaches and service providers think this doesn't apply to them.
The 4 main focuses of every sales funnel. If you're not doing all four, you're losing money!
The number one goal for every content marketing funnel–get this right and you're purchase funnel will practically fill itself!
When you've finished with module 1, you'll have a much better understanding of how funnels can work to grow your business, and you'll be ready to dive right into…
Module 2: Sharing the Love & Your Work
with Free Funnels
This is where the magic happens. In Module 2, you'll learn how to turn casual readers into budding fans, and how to convert those fans into paying customers. It's all quite simple when you understand the components of a free funnel, such as…
The 4 reasons you must encourage readers to subscribe–this is far more important than your opt-in incentive!
6 sections every free funnel must have–miss even one of these, and you'll be losing subscribers faster than you gain them.
What you must know about segmenting your list. (Hint: most small businesses get this wrong–and it's costing them money!)
7 critical components of every free funnel–if you don't have all of these in place, you're leaving money on the table.
How to easily know the best opt-in for your market just by asking yourself 3 simple questions. (In other words, you're probably working way too hard to earn those subscribers.)
The anatomy of a landing page–and how to know exactly what to include in yours (plus some powerful tools that make creating landing pages dead simple).
The four basic components of your first funnel, including what purpose they serve, and where to put them for maximum effectiveness.
How to make money even with a free funnel–get this right and it's practically a license to print money.
Once you've got your free funnels all set up and optimized, it's time to turn to more complex matters. In the next module, we're going to get into the nitty-gritty details of how your sales funnels can serve to bring in even more money–without more effort.
Module 3: How to Increase Your Profit on Every Sale
with a Rocking Sales Funnel
A sale is not the end of your funnel. In fact, in a really great funnel, it's just the beginning. In this module, we're going to look at how to turn buyers into rabid fans, including…
6 benefits every well-designed funnel provides, including one most business owners (especially coaches) never even consider, but which can really make you stand out from the crowd.
Why the old rules about sales pages no longer apply–and what to do instead.
How a one-time offer works to increase your bottom line–and how to set one up for maximum effectiveness.
7 important pieces of information that must appear in your first email after the sale–miss even one of these, and your support desk costs will skyrocket.
7 ways to monetize your paid funnel even further. Remember, a buyer is a hot prospect, so don't miss these valuable opportunities.
The best location for your promotions–you'll get better conversion rates just by following this simple rule.
How to create a "buying habit" among your customers for higher profits with a lot less work.
Your sales funnel–what happens just before and just after a sale–is arguably the most important piece of your entire funnel setup. But it's not the most profitable. For that, we turn to…
Module 4: Keep Your Practice Full with
Easy Client Funnels
This is where you turn those one-time customers into loyal fans who will refer others to you, and even JV partners with whom you can build new business ventures. Sure, you can stop at module 3 and be happy with your improve profit centers, but in module four you'll learn so much more, including…
How to turn "free funnel" subscribers into returning customers–this is a simple set-up that just works.
An easy 4-step plan that will gently guide your subscribers from freebie-seeker to loyal client–no hard sales tactics needed!
Why having multiple price points is critical to your success–and how to achieve that without putting in more hours creating products (and no, it's not simply outsourcing!)
3 reasons to consider payment plans–and how to avoid devaluing your offers when you do.
3 highly-valued "back-end offers" you should consider adding to your funnels.
How to get more mileage out of every program you create–even seemingly limited offers such as live events and mastermind groups.
This module even includes a printable checklist to help you stay on track. Follow along as you complete the steps, and before you know it, you'll have a rock-solid client funnel in place that will keep your coaching business running for years to come.
Profitable Sales Funnels Don't Just Happen By Accident…
You have to put some time and effort into them.
The problem is, too often we simply don't know what pieces we need to include, what can be left out, and how the rest all fit together. Building a sales funnel from scratch can feel like trying to put a puzzle together without the instructions.
It's FRUSTRATING, and it's very often a waste of time and money.
"Rock Your Profits with Easy, Fabulous Sales Funnels" takes the guesswork out of your funnels, and helps you quickly and easily find the holes, so you can get back to doing what you do best: COACHING.
Stop Working So Hard To Gain Clients!
Instead, set up your sales funnels the right way, and put your profits on autopilot. "Rock Your Profits with Easy, Fabulous Sales Funnels" will help.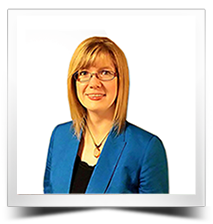 Lisa MacDonald, VA & OBM
The Virtual Solution
P.S. You don't have to be a coach to benefit from this powerful learning resource. Freelancers, service providers, and anyone who does business online should be building sales funnels. They're the one thing that can help ensure your business is as profitable as possible, and if you build them correctly, they'll work for you on autopilot for years to come.
Only $147 CAD