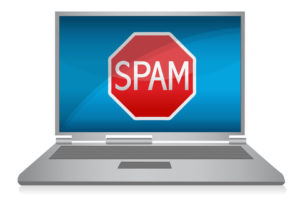 If you're Canadian and you've been trying to comply with the CAN-SPAM email marketing federal law in the USA, then you're on the right track, but there's a new law in town that came into effect on July 1, 2014. This law also applies to anyone in another country sending mail to Canadians, so pay attention!
It's the CRTC CASL anti-spam legislation, and if you're participating in email marketing activities, you're expected to be compliant. And no, ignorance will not save you. If you commit a violation under any sections of six to nine, you may find yourself facing an administrative monetary penalty (AMP). The maximum penalty (AMP) per violation for an individual is $1 million! But wait, for a business the maximum penalty is $10 million. Yikes! Don't mess with the CASL. Make sure your email marketing is compliant.
Requirements
I'm not going to go through all of the aspects of the CASL, but I will highlight a few important requirements.
The three main requirements are:
Obtain consent
Provide identification information (on all of your emails). You must provide your mailing address. If you have a home business, it does not have to be a home address if you have a post office box number.
Provide an unsubscribe mechanism
There are two types of consent: express and implied.
Implied Consent
Don't rely on implied consent to send commercial electronic messages (CEMs). There is a transitional period of 36 months for implied consent beginning July 1, 2014 where there is an existing business or non-business relationship that includes the communication through commercial electronic messages. During this time, you will want to aim to get expressed consent from these people. The transitional period ends at the end of 36 months or when the recipient indicates that they no longer consent to receiving your commercial electronic messages – whichever comes first.
[Edit – this transitional period has now ended]
Express Consent
Express consent does not expire. You may obtain express consent in writing or orally, but the responsibility is on the person sending the message to prove they have obtained consent to send the message. CRTC suggests keeping track of whether consent was obtained orally or in writing, when it was obtained, why it was obtained, and the manner in which it was obtained.
The recordkeeping can be done to a certain extent by setting up your email marketing system with different campaigns/email lists for each method of opting in (recommended method) or being added to your system. Most email marketing companies strive to keep their systems in compliance with spam laws, but it is up to you to make sure your methods and emails are in compliance. Most systems track the date of opting in and confirming, and most require you to use double opt-ins, which is where people must click on a link they receive via email after opting in on your website to confirm they want to be added to your list. If you're using a system that allows you to use single opt-ins, you are putting yourself at an increased risk of fines if you start receiving spam complaints.
I also recommend using double-opt-in to achieve this. As of 2017, I have added the double-opt-in process back onto all of my opt-ins. Another benefit to this is it helps prevent spammer signups and helps to maintain a higher quality list of prospects.
Pre-Checked Boxes
You cannot presume consent on the part of the end user by using a pre-checked box on a website contact form or purchase form, for example. According to the CRTC, " Silence or inaction on the part of the end-user also cannot be construed as providing express consent. For example, a pre-checked box cannot be used, as it assumes consent. Rather, express consent must be obtained through an opt-in mechanism, as opposed to opt-out."
In other words, you may use a blank check box that the user can actively check to opt in, but you may not use a pre-checked box that they have to opt out of.
Business Cards
This is a grey area. You are not allowed to collect business cards and just add the email to your email marketing list and spam them. If someone hands you their business card and tells you that you can add them to your email list or send them newsletters, that is still considered implied consent and you still need to be careful. I used to recommend, at the very least, specifically asking them for permission to add them to your email list. However, with how strict the spam laws have become, now instead of just adding them, I recommend one of the following:
You could send them a personal email (not adding them to your email marketing list – use your regular email). Don't spam them, but remind them of how you met and how you enjoyed talking to them, and ask them if they would be interested in receiving your newsletter and/or promotions. This gives you written proof. If you're using double opt-in, then you should be safe because they'll have to confirm their email before they're added.
You could send them a personal email (not adding them to your email marketing list – use your regular email). Don't spam them, but remind them of how you met and how you enjoyed talking to them, and offer them your irresistible free offer that you have on your website, including a link to your landing page on your website. This, in my opinion, is the best and safest method because you are offering them a gift and you are encouraging them to opt themselves in, and their IP address will be automatically recorded in the email marketing system. I recommend double opt-in.
Sending to Foreign Countries
Also be aware that if you are sending email marketing messages from Canada to another country (for example, the United States), you must be in compliance with the foreign law for that country (ex. CANSPAM).
To learn more about the CASL anti-spam legislation, click here: http://www.crtc.gc.ca/eng/casl-lcap.htm
To learn more about the CAN-SPAM act, click here:
http://www.business.ftc.gov/documents/bus61-can-spam-act-compliance-guide-business
As a Virtual Assistant, I always try to be conscientious about anti-spam laws, and if you are one of my clients, you may have heard some of my warnings before. I will work with you to make sure you are following the rules and that your emails contain all of the requirements.
If you are a business coach or life coach who needs some virtual assistance help in the area of email marketing, I do have several packages available for you, including set-up and newsletter broadcasts. You can set up a Complimentary 30-minute Discovery Session to see if we are a good fit for working together.