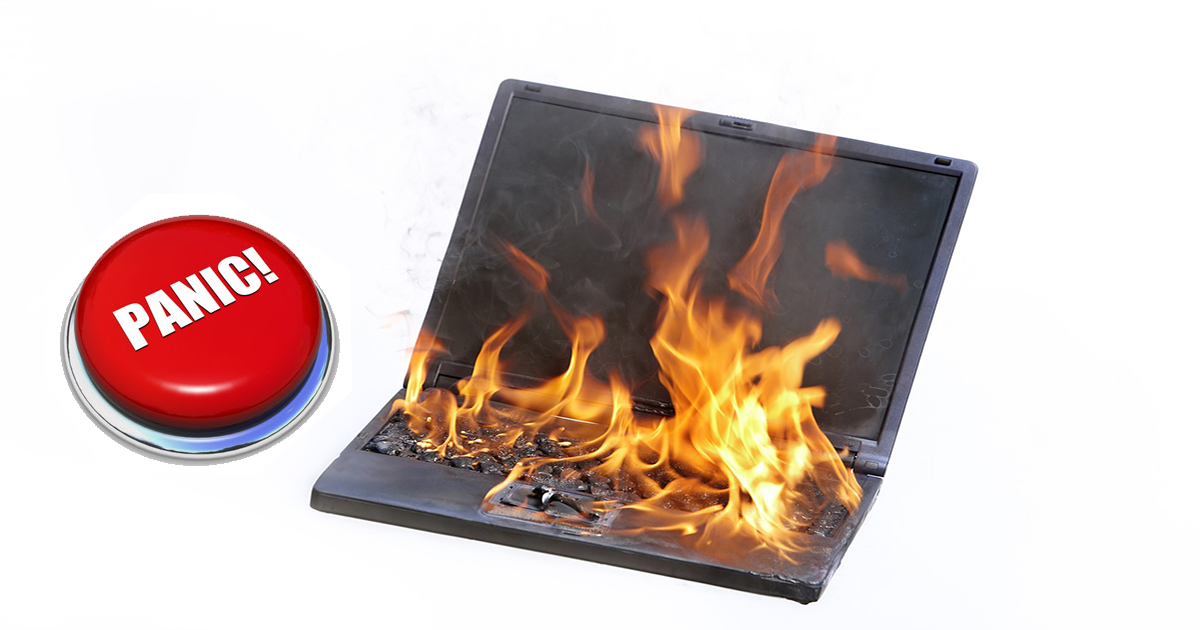 A day I was dreading. My laptop died. I knew it was coming. It was running so hot for a while and the fan was so noisy. I had some warning signs near the end, but I found a way to squeeze some more life out of it and everything seemed okay again, for a while. Until one day, in the middle of doing something, all of a sudden I got the blue screen of death. I tried to reboot, and every time I rebooted and tried to do startup repair or system recovery, I got a different result or error message.
Have you ever had the pleasure of experiencing something like this? The feeling of "oh no" and panic sets in!
Thankfully, I keep all of my business files on a flash drive and in Dropbox, so they are always accessible when and where I need them. I didn't have all of my personal files backed up, but started backing up some of my most important ones once I realized my laptop might be on its last legs. And then it crashed. I still had a lot more personal files to copy.
Now the only way I could boot into my operating system was through safe mode. Better than nothing. I went right to work in copying more files to a flash drive, which was a very slow process.
Meanwhile, I had a netbook to work on. I decided to order a replacement instead of taking my crashed laptop to get fixed. I figured this would be a better investment right now, and then I could save up and attempt to get my old one repaired (if possible) to use as a backup because it still had good speed and a ton of storage still available.
I had looked at some replacement options before, but hadn't found what I wanted. I wanted something at least equal in memory, storage and features as my old one, and I wanted a good deal. Eventually I found exactly what I was looking for from a trusted seller on eBay. It was an open box ASUS laptop with the same amount of memory as my old one, the same kind of graphics card (but updated), i7 6th generation, more storage than my old one (including both a solid state drive and a second drive with 1TB), and all of the features on my wish list except for a DVD drive – which isn't the end of the world.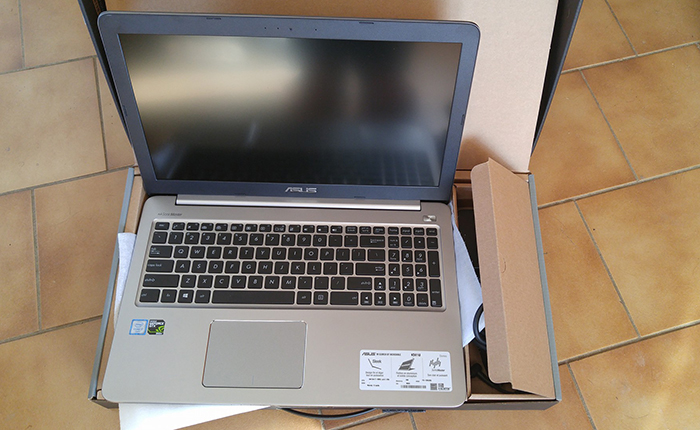 I have to brag. I got a steal of a deal on it. It's awesome and oh-so lightweight! It even has a backlit keyboard and an eye care setting to help prevent the LED blue light from damaging your eyes. I'm in love.
During the new laptop search process and while I was waiting for it to come, I had to make due with my netbook. Oh yay. My little netbook is great, really. It's small (10″) and perfect for taking with me when I travel. I can use it as a laptop or a tablet. I can get done what I need to get done on the internet or with documents, etc.
However, it's not suitable for everyday working. It can't handle my working habits! Without looking, I think it has 2GB of RAM. That's perfectly fine if I need to go on the internet and do something. That's fine if I want to go on social media. It's fine if I want to watch a video. But the problem is I usually have 3-4 browser windows open with 30-50 tabs. Then there are other programs I may have open in addition to that, including Microsoft Office documents. Forget about Photoshop or Camtasia Studio (video editing) – I wouldn't even press my luck with those on that laptop.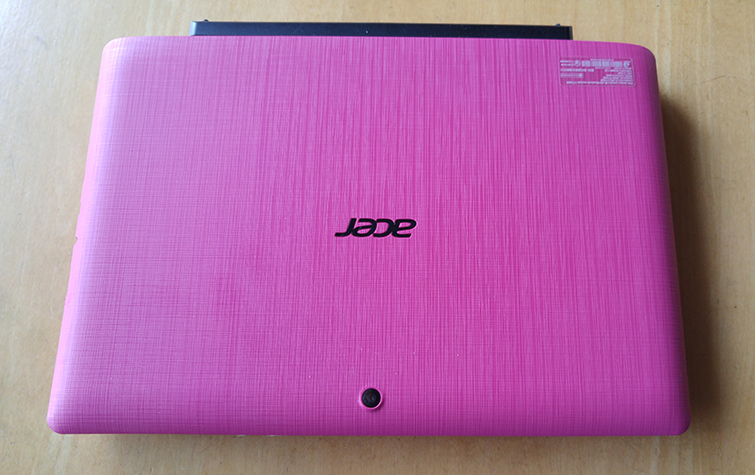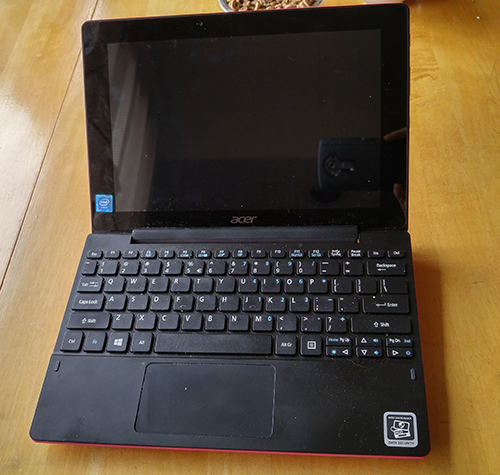 Every so often this poor netbook would spontaneously quit, give me a message of running out of memory, and reboot. Sigh. I understood, but I was frustrated! This was really slowing me down. I gave up on any of my own projects. It was all I could do to keep up with client work on that thing.
But I made it through and my new laptop was worth the wait. My little netbook can go back to being my travel companion and leisure toy. Funny thing is, my old laptop is sitting right now turned on, in normal mode. One day I decided to try turning it on again. It wouldn't let me boot into safe mode. For probably at least an hour, I kept rebooting it and trying different options, letting it try to repair startup – multiple times, letting it try to restore to earlier settings – multiple times, and then all of a sudden it started up and logged me in.
I've been slowly transferring some remaining and more unimportant personal files when I have time and when I think about it. The touchpad isn't cooperating well and the keyboard doesn't work well (so I use a USB keyboard). I've been scared to shut it down because I might not be able to get it booted up again, so I've been letting it sit there and run. I keep checking the touch temperature and it's barely warm, but no programs are running. So the adventures of that laptop continue. One of these days I will have to shut it down and see what happens from there.
5 Tips to Help You Bounce Back Quickly
in Case of a Computer Crash:
Back up your computer (ideally a whole system backup to a backup drive or one of the many cloud backups such as Carbonite).
Back up your important files and keep them somewhere that is easily accessible by you through another computer (flash drive, Dropbox, Google Drive, etc.). Even better, both flash drive and the cloud.
If you use your computer for business, be sure to have some kind of backup computer that you can use, whether yours or someone else's – that will at least get the job done until you can get a replacement or get yours fixed.
Anytime after 5 years and you're really pushing your luck, especially if you stress your computer out, like I do! Just be aware that there's an increased chance of things going wrong and plan to budget for a replacement or repair. But really, when you think about it, after 5 years it's probably better value to just replace it when necessary and then look to repair the old one as a backup if you need it.
Have a good anti-virus and firewall protection. This wasn't a problem for me in this case, but there's a lot of bad stuff out there. A good anti-virus and firewall is not only important for the health of your computer, but it's crucial to help protect you from nasty viruses, spyware, and identity theft. I've tried numerous programs over the years and my favorite has been AVG Internet Security. I've had various issues with others and this one has earned my confidence. It doesn't slow my computer down. It doesn't suspiciously and randomly get turned off or deactivated. It has blocked and warned me about a lot of websites with malware and some harmful files, and now I wouldn't be without it on any of my computers and devices. I'm sure there are some other great internet security programs out there, but I'm picky and this one I can personally vouch for.
What horror stories have you experienced with computer crashes or even viruses/malware? What did you do? How did you get through it? What did you learn from it?
Share your story in the comments below!