Why should you offer a free gift on your website? Think about this. People come across your website and they're interested in your products or services, but they're not ready to buy yet. You may or may not have a simple newsletter signup box, but you have nothing else to offer them right now, so they leave. Even if you had a simple newsletter signup box on your website, they didn't give you their name and email because they don't want yet another newsletter clogging up their inbox.
They have left and chances are they WILL forget about you, and they will never go to your website again.
Now these potential clients are lost to you. You don't know who they are and you have no way to contact them to offer your services.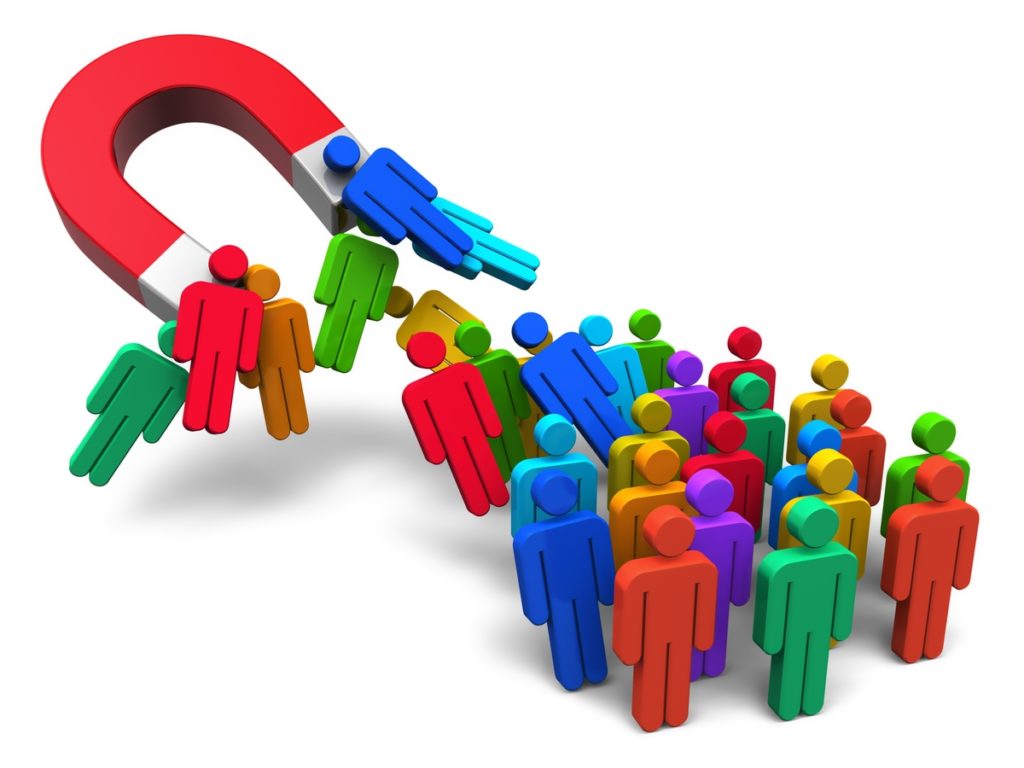 However, they came across one of your competitors' websites, and that competitor offered a cool free gift. The gift title caught their attention and offered to help solve a pain point that they have, something they've been struggling with. They decided they just had to have that, so they entered their name and email address to get it.
Now this competitor is helping and educating your potential client, and they have this potential client's email address. The competitor is sending out regular emails and newsletters to continue educating this potential client, reminding them of who they are and what they have to offer them, and building the "Know, Like, Trust Factor."
A month, a year or three years later when this potential client is ready to take that step, spend some money and get some help, who do you think they will likely to turn to? That's right, your competitor.
Melanie Duncan stated, "Data suggests that 95% of visitors won't buy anything on their first visit to a site, so what are you doing to encourage browsers to become future buyers? Are you letting them slip through the cracks?"
Melanie also shares some other statistics: "With 838 billion marketing emails sent in a year, you have to be offering a good reason for a customer to welcome another email into their overwhelmed inbox."
"40% of customers are willing to give permission to be emailed in return for something of value.  And, with 66% of customers likely to make an online purchase as a result of a marketing message, the lead magnet is your golden ticket."
The lead magnet she refers to is the irresistible free offer. This is exactly why you MUST have an IFO on your website!
What should you offer as a free gift? It could be any of the following examples:
Report
E-book
Checklist
Tip sheet
Templates or charts
Audio download
Video series
Etc.
What Do You Need to Set Up?
As a brief overview, you create your free gift (PDF, .MP3, etc.) and create an email campaign in an email marketing system. There are many out there to choose from (iContact, MailChimp, GetResponse, Constant Contact, 1ShoppingCart), and they will help you comply with the anti-spam laws. You set up an autoresponder message to deliver your free gift, and then create the code for an opt-in box or landing page – where people will sign up.
Landing Page or Opt-in Box?
Ideally, you should have both. An opt-in box should appear on your home page and most pages on your website so no matter where people land on your website, they have that option of getting your free gift. It should be "above the fold" so people don't have to scroll down to see it, and it should be either centered or on the right-hand side, depending on the design of your website.
A landing page is a page dedicated to only that free gift so that there are no other distractions or options. This is useful for when you're sending people directly to your website to get your free gift. You may offer the free gift on the back of your business card or to someone via email. You may do Facebook advertising to help grow your email list, and you are sending people directly to that landing page. Your only objective here is to get people on your email list. If you have things set up properly, they can be directed to your main website after they have "opted in" by giving you their name and email address. Then they will have the opportunity to look around or you can take advantage and make them an offer of some kind.
"Help, I'm technology challenged! I know it's important, but I don't have time to figure out how to set all of this up!"
No worries! I have a starter package where I'll take care of all of this for you. If you don't already have an email list in a proper system (like I mentioned above), I'll set up the following for you:
Your email marketing account
The email list
Create an opt-in box and put it on your website
Create a customized landing page for you to send people to directly
Automatic delivery of the free gift.
And there's more!
I'll also set up a simple custom newsletter template and we'll have a 20-minute complimentary strategy session afterward to discuss implementing a regular newsletter and email campaign so you can keep in touch with your new subscribers.
Ready to get started? Click the button below to order the package and I'll get back to you soon with more details!